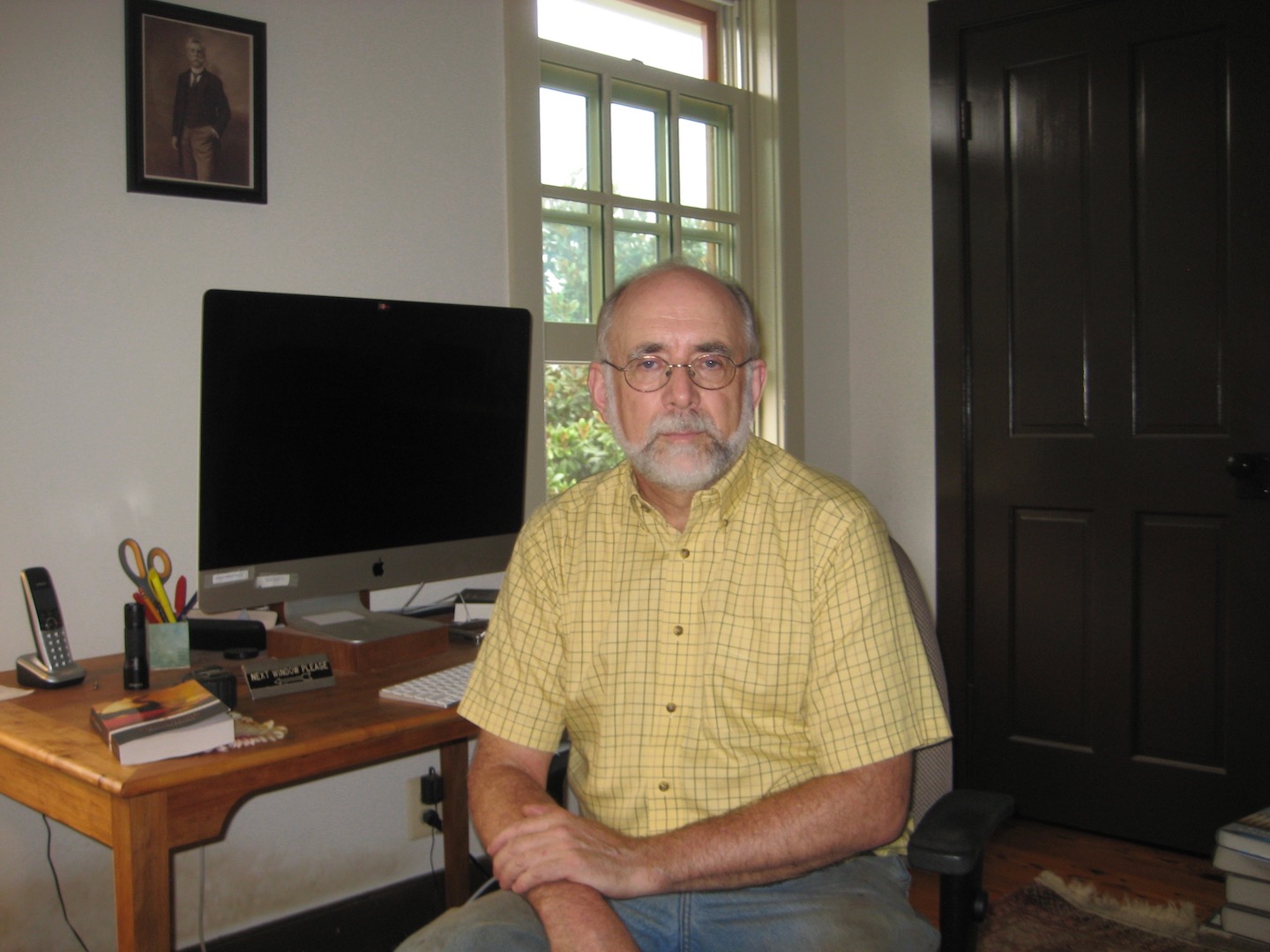 Stephen Budiansky
Author • Historian and Biographer
My biography of the Austrian-born logician, mathematician, and philosopher Kurt Gödel (1906–1978), Journey to the Edge of Reason, is now available from W. W. Norton in the US, Oxford University Press in the UK, and in German translation from Ullstein in Berlin. Translations in Czech, Swedish, Finnish, Chinese, Japanese, and Greek are forthcoming.
About Stephen Budiansky
My full CV is available here.



Stephen Budiansky (born 1957) is an American writer, Guggenheim Fellow, and the author of eighteen books of biography, history, and science.

He began work as a science journalist in 1979 upon his graduation from Harvard University, and subsequently had a long career as a newsmagazine editor and writer, before becoming a full-time author in 1998, focusing on military and intelligence history and intellectual biography.

In 2011 he was awarded a Guggenheim Fellowship in the Creative Arts as a writer of general nonfiction, to complete his biography of the unique and quintessentially American composer Charles Ives.

His free-lance writing has appeared in numerous publications, including The Atlantic, Harper's, The New York Times Magazine and Op-Ed page, The Washington Post, The Wall Street Journal, The Economist, Men's Journal, Science, Smithsonian, Military History Quarterly, Civil War Times, Town & Country, The Field, American Heritage, American History, Science 80, and New Scientist.

Budiansky is best known for his biographies of Kurt Gödel and Oliver Wendell Holmes and for his many works of military and intelligence history, notably Battle of Wits, which the director of NSA's Center for Cryptologic History lauded as "the best single-volume history" of World War II cryptology. His subsequent book on NSA in the Cold War, Code Warriors, was cited by the Economist as one of the best books "to understand intelligence and espionage." He is also the author of several books about domesticated animals and their relation to humans, notably The Nature of Horses and The Truth About Dogs.

He has published papers in academic journals including Intelligence & National Security, Cryptologia, Naval Institute Proceedings, American Music, and Nature on cryptologic history, music, and land use. Budiansky is also currently a regular book reviewer for the Wall Street Journal.


Education and Early Career
Stephen Budiansky grew up in Lexington, Massachusetts, and graduated from Lexington High School. He received a bachelor of science degree in chemistry, summa cum laude, from Yale University in 1978 and a master of science degree in applied mathematics from Harvard the following year.

From 1979 to 1982 he was a magazine editor (on the staff of Environmental Science & Technology magazine) and a radio producer (of a syndicated weekly science interview program, "Man and Molecules") at the American Chemical Society in Washington, D.C.

From 1982 to 1985 he was Washington correspondent and then Washington editor of the scientific journal Nature, where he covered science policy, Congress, government agencies, and broke major stories on biological weapons, biotechnology and patenting of genetic engineering, and scientific fraud.

In 1985 he was selected for a year-long Congressional Fellowship at the U.S. Congress's Office of Technology Assessment, where he co-authored a study on the use of advanced precision-guided conventional weapons as a means of reducing NATO's reliance on nuclear deterrence.

He joined the staff of U.S. News & World Report in 1986, where he worked for the next twelve years in a variety of writing and editing positions, including national security correspondent, foreign editor, and deputy editor, the No. 3 editorial position.

From 2007 to 2008 he was the editor of World War II magazine, where he oversaw a complete redesign and reconception of the publication and brought in well-known writers and historians as contributors.


Personal
He has been married since 1982 to Martha Polkey. They live on a small farm in Loudoun County, Virginia. They have two adult children, a daughter and a son.

He is a son of Bernard Budiansky, a professor of structural mechanics at Harvard University who was a renowned leader in the fields of applied mechanics and materials science.


Books and Critical Reception
Since 1998 Budiansky has been a full time author and independent scholar, focusing on military and intelligence history and intellectual biography.

In its award announcement of Stephen Budiansky's Fellowship, the Guggenheim Memorial Foundation wrote:



"Noted for his thorough research, highly readable prose, and ability to make the esoteric accessible to the general reader while adding to even experts' knowledge of his subjects, Stephen Budiansky has written on topics ranging from cryptology, to the domestication of animals, military history, espionage, and environmental issues and from the Elizabethan era to the war in Iraq."


The New York Times selected his book Journey to the Edge of Reason: The Life of Kurt Gödel as one of its "New York Times Critics' Top Books of 2021"; it was also named a "Top Ten Biography of 2021" by Booklist, a "Best Science Book of 2021" by Kirkus Reviews, and was chosen by the playwright Tom Stoppard, writing in the Times Literary Supplement, as one of his two favorite books of the year.

In her New York Times review of Journey to the Edge of Reason, critic Jennifer Szalai described the book as "Mesmerizing.... As this vibrant biography so beautifully elucidates, the truth of a life can't ever be proven; it can only be shown." The book also received strongly favorable notices in the Wall Street Journal, The New Yorker, The Spectator, The Financial Times and was selected as a "starred" review by all of the four leading review publications of the book and library trade, Kirkus, Publishers Weekly, Booklist, and Library Journal.

Reviewers of his works of military and intelligence history as well as his earlier books on animal behavior and the evolution of domestication have consistently noted his "lively" and "enlightening" writing and ability to explain complex subjects with clarity and style:

Oliver Wendell Holmes &nbsp "Stephen Budiansky has written a superb biography of Oliver Wendell Holmes for general readers that also gives food for thought for those already familiar with the large corpus of "Holmesiana."" — Journal of American History

Blackett's War &nbsp "Writing with an easy command of science and a sharp eye for fresh and telling detail, Budiansky knowingly and entertainingly re-creates the almost constant struggle between hidebound military traditionalists and the clever civilians who saved them." — Evan Thomas in the Washington Post

Her Majesty's Spymaster &nbsp "A splendid little book . . . Budiansky makes [Walsingham's] fascinating life good reading." — Hayden Peake, CIA Studies in Intelligence &nbsp "Fascinating and superbly written" — Wall Street Journal

Air Power &nbsp "Budiansky's achievement is twofold. First, he has managed a singular act of compression by telling the story of air power, from the first thoughts about flying machines and their potential application to the Iraq war, in fewer than 440 pages. Second, his book is never less than entertaining, with lively writing and well-chosen examples, drawing on film and literature as well as technical manuals." — Foreign Affairs

Battle of Wits &nbsp "Engagingly written and carefully researched, Battle of Wits will become the standard survey of Anglo-American codebreaking in World War II. It deserves to be read by anyone interested in the history of intelligence or the history of the Second World War." — David Alvarez, H-Net Reviews

Code Warriors &nbsp "An excellent history of America's National Security Agency through the cold war."— Economist &nbsp "Balanced [and] authoritative" -- Nature &nbsp "Measured in its analysis and enjoyable to read . . . His argument is compelling and effective" — Journal of Military History

The Truth About Dogs&nbsp "Budiansky . . . may be the best writer around on animal behavior. . . a finely chosen set of facts and anecdotes to produce just the effect he wants. His style is emphatic, yet engaging. Budiansky's scholarship is impressive. In addition to discussing behavior and a kind of cross-species sociology that almost nobody else attempts, he ranges freely over physiology, anatomy, evolution and genetics, explaining all with admirable clarity as he goes." — Dr. Clive Wynne, Director of the Canine Science Collaboratory, Arizona State University, American Scientist

The Covenant of the Wild &nbsp "Forcefully argued and eloquent" — Christopher Lehmann-Haupt, New York Times


Music Writings
His biography of Charles Ives, Mad Music, was the focus of his Guggenheim Fellowship project.

His article in the Washington Post on bad school music, The Kids Play Great, But That Music . . ." generated considerable attention and controversy. He subsequently collaborated with Timothy W. Foley, 26th Director of the United States Marine Band, on an article exploring the problem and recommending solutions, and was invited to address the topic at band-music conferences.

&nbsp • The BAD music archives, back by popular demand


Awards
Besides his recognition as a Guggenheim Fellow, Stephen Budiansky has received several other prominent recognitions as a writer and scholar. He was the Caroline D. Bain Scholar in Residence at Smith College, where he researched the papers of Civil War general and Reconstruction leader Adelbert Ames for his book on violence in the Reconstruction era, The Bloody Shirt. He was the recipient of the Army Historical Foundation's Distinguished Writing Award in 2004 for his article in American Heritage magazine on the pioneering Civil War army intelligence officer George Sharpe. His books have twice been short-listed for the Rhone-Poulenc (now Royal Society) Prize for Science Books, and his biography of Oliver Wendell Holmes was short-listed for the prestigious 2020 PEN/America award for biography.

In 2010 he was invited to deliver the Fourth Schorreck Memorial Lecture in Cryptologic History at the National Security Agency.


List of Books by Stephen Budiansky
Journey to the Edge of Reason: The Life of Kurt Gödel (Norton, 2021)
Oliver Wendell Holmes: A Life in War, Law, and Ideas (Norton, 2019)
Code Warriors: NSA's Codebreakers and the Secret Intelligence War Against the Soviet Union (Knopf, 2016)
Mad Music: Charles Ives, the Nostalgic Rebel (UPNE, 2014)
Blackett's War: The Men Who Defeated the Nazi U-boats and Brought Science to the Art of Warfare (Knopf, 2013)
Perilous Fight: America's Intrepid War with Britain on the High Seas, 1812–1815 (Knopf, 2011)
Murder, By the Book (Black Sheep Press, 2008)
The Bloody Shirt: Terror After the Civil War (Viking, 2007)
Her Majesty's Spymaster: Elizabeth I, Sir Francis Walsingham, and the Birth of Modern Espionage (Viking, 2005)
Air Power: The Men, Machines, and Ideas That Revolutionized War, from Kitty Hawk to Iraq (Viking, 2004)
The Character of Cats (Viking, 2002)
The Truth About Dogs (Viking, 2000)
The World According to Horses: How They Run, See, and Think (Henry Holt, 2000)
Battle of Wits: The Complete Story of Codebreaking in World War II (Free Press, 2000)
If A Lion Could Talk: Animal Intelligence and the Evolution of Consciousness (Free Press, 1998)
The Nature of Horses (Free Press, 1997)
Nature's Keepers (Free Press, 1995)
The Covenant of the Wild (Morrow, 1992; Yale University Press, 1999)